Welcome ❀ to my portfolio. I'm a multidisciplinary Visual Communication Designer who aims to create strong visuals for important narratives. ↴
For every project, I rated the effort in 5 disciplines on a scale from 0 to 10 and calculated the percentages that each project is made up of. You find a visualization of these next to every project. In total, the projects in this portfolio are composed of 26% editorial design, 23% photography, 18% research, 17% writing and 16% coding.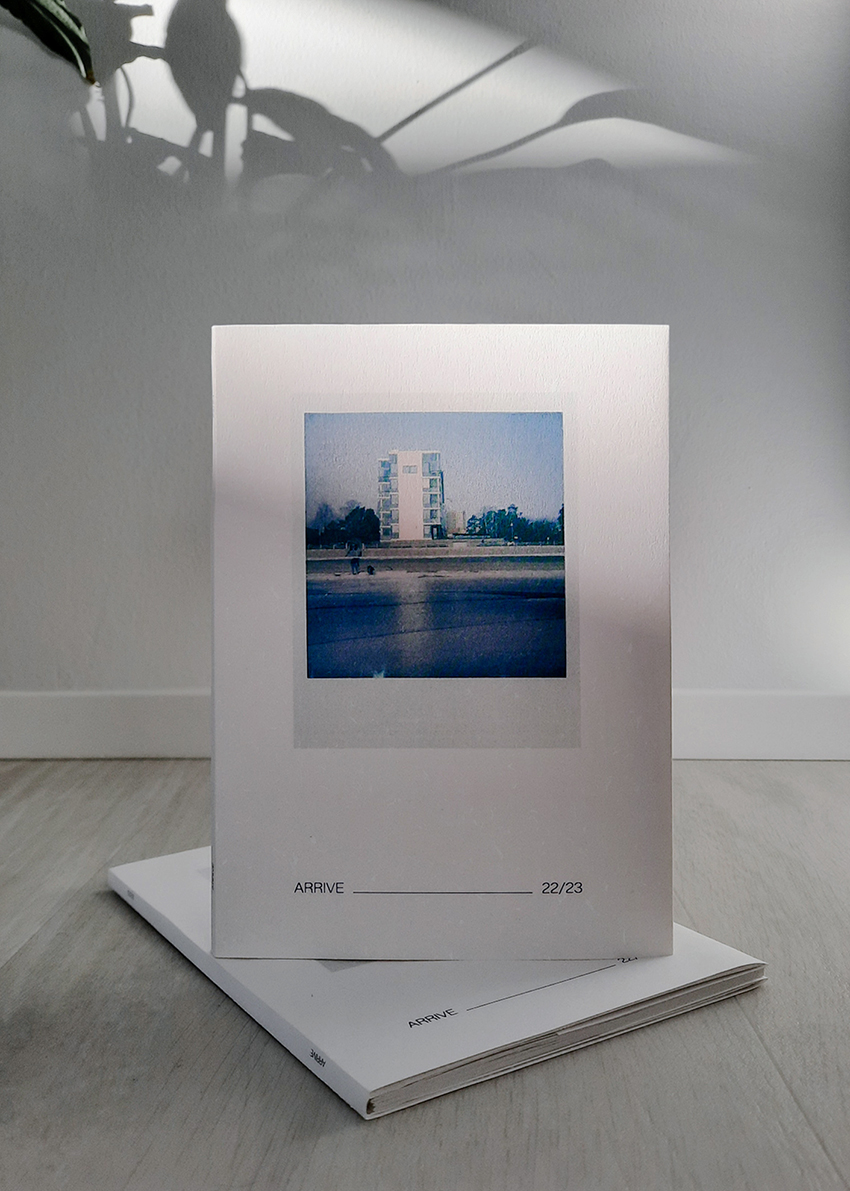 "Arrive" is about finding stillness in nature. It's a selfbound book including polaroids.
research: 10% | writing: 14%
editorial: 28% | photogr.: 48%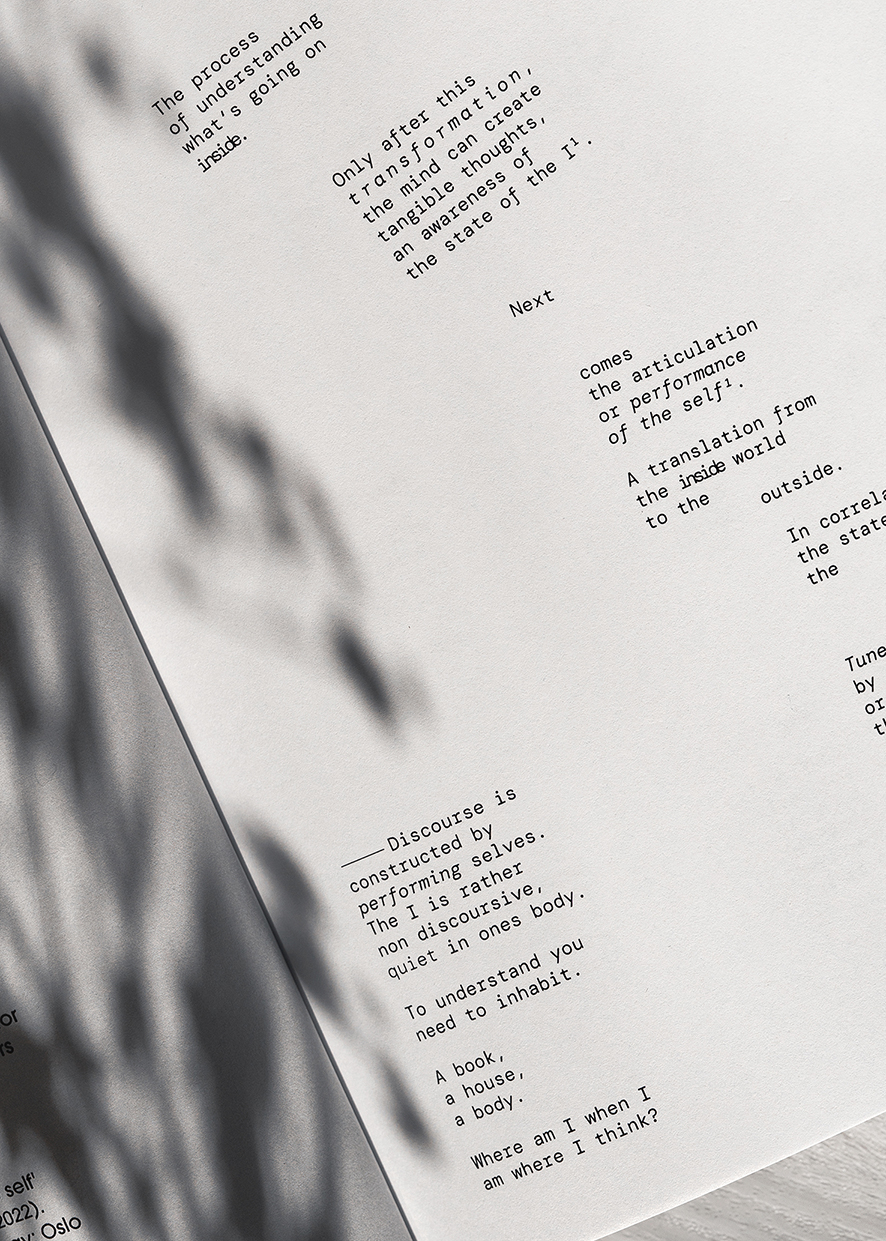 This work is concerned with understanding how to translate an individuals inside world to the outside. It's part of the book "Translation, Design As Writing".
research: 20% | writing: 40%
editorial: 40%
I'm currently living and studying in Espoo, Finland – close to a forest and beautiful lake. I'm here to do my master studies at Aalto University.
This website rates and analyzes your mood. Not unlike other digital data processes, it is biased.
course project
teacher: Nicola Cerioli
& prof. Rupesh Vyas
research: 13% | editorial: 20%
coding: 67%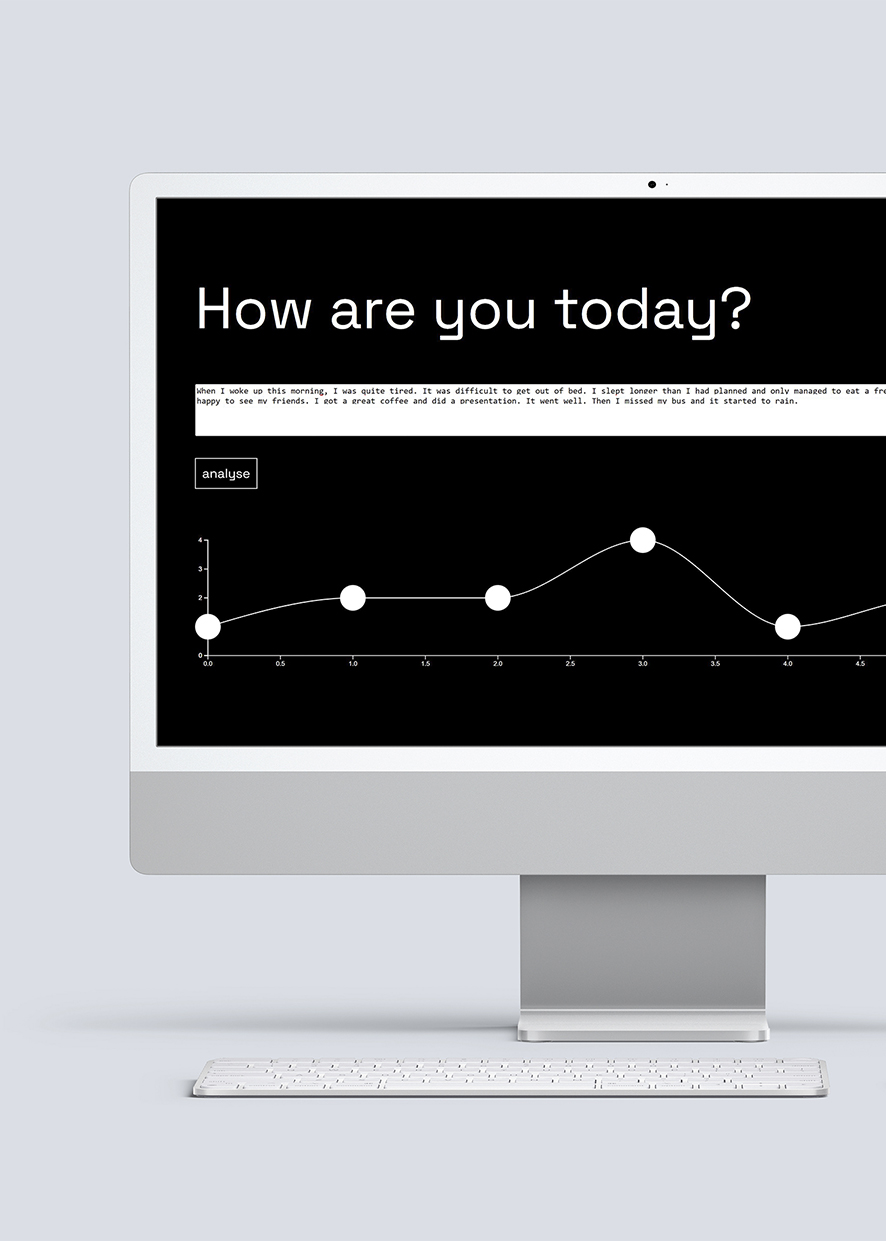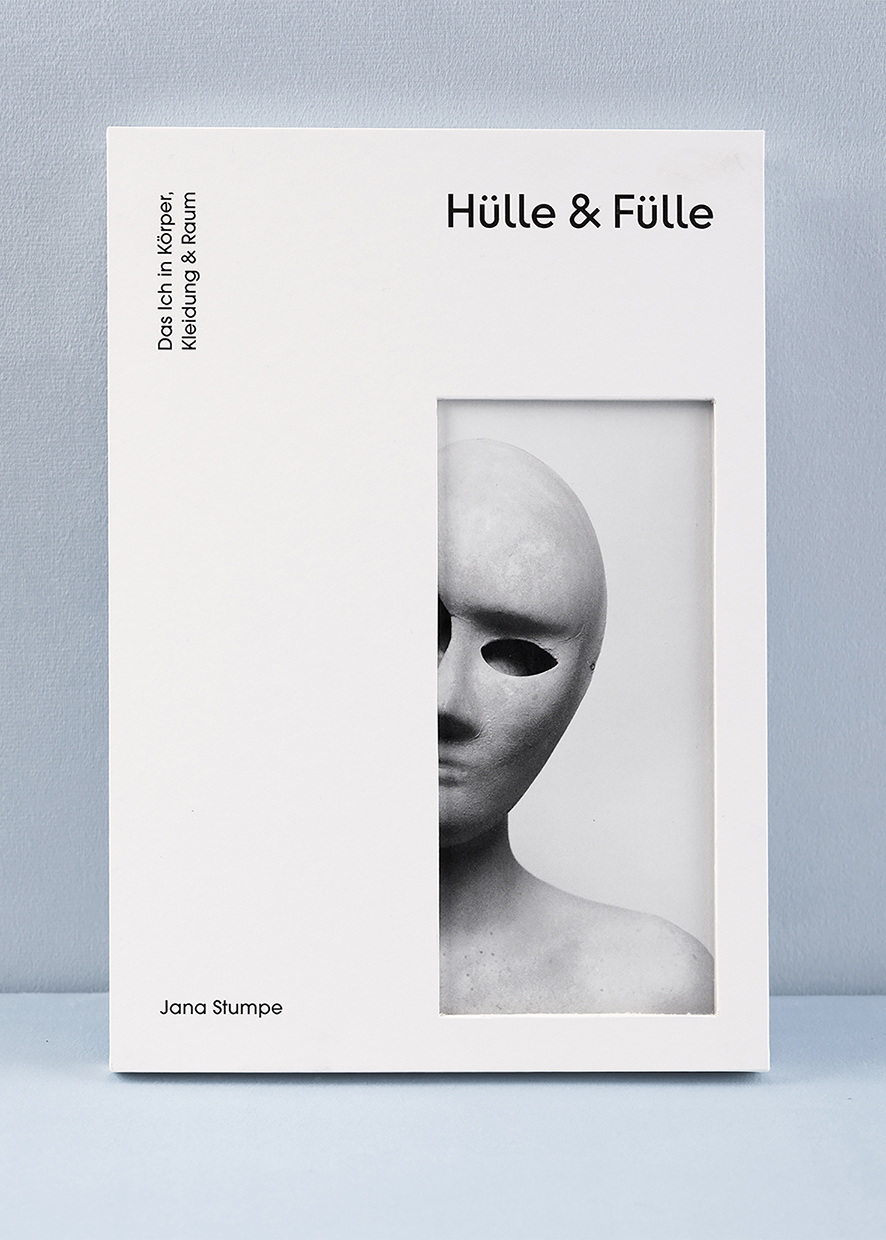 What is an identity and how is it expressed through the body, with clothes and in one's own room, as well as the cities that we choose to live in?
writing: 24% | photogr.: 24%
editorial: 24% | research: 28%
What happens when you pronounce letters without words? Which formation
of two to three letters can create understandable sounds?
research: 16% | writing: 42%
editorial: 42%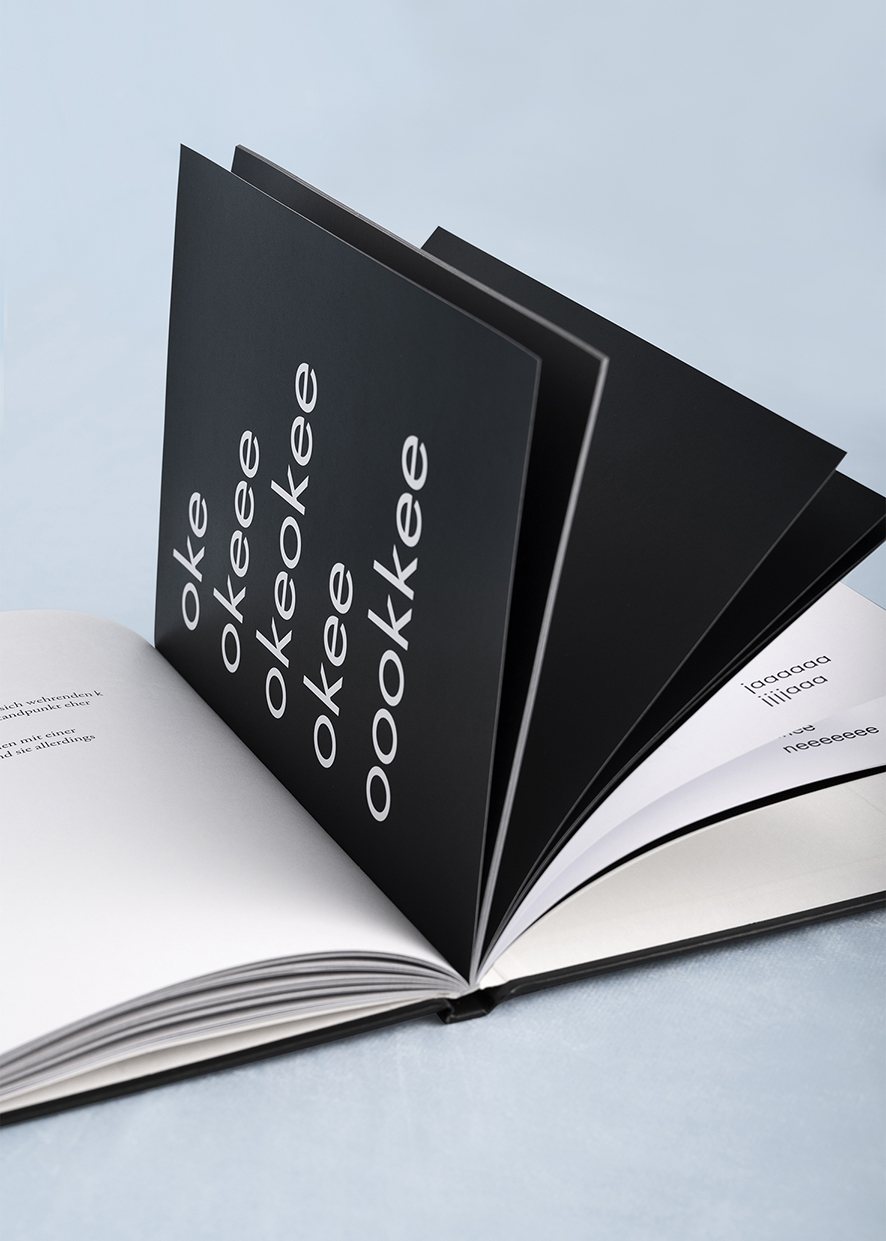 Never known is an analogue photo series about fleeting encounters in a public sphere.


research: 17% | photogr.: 83%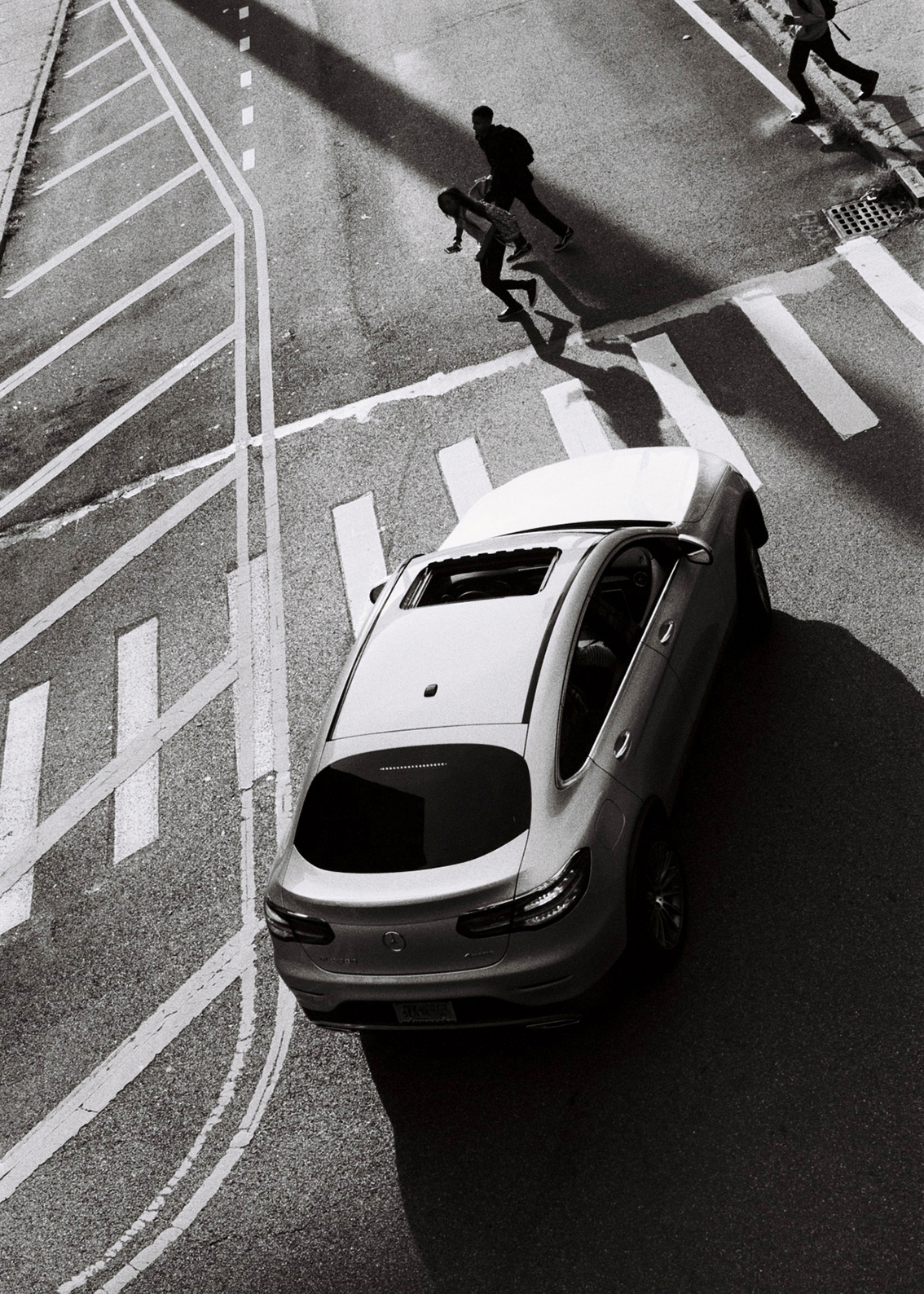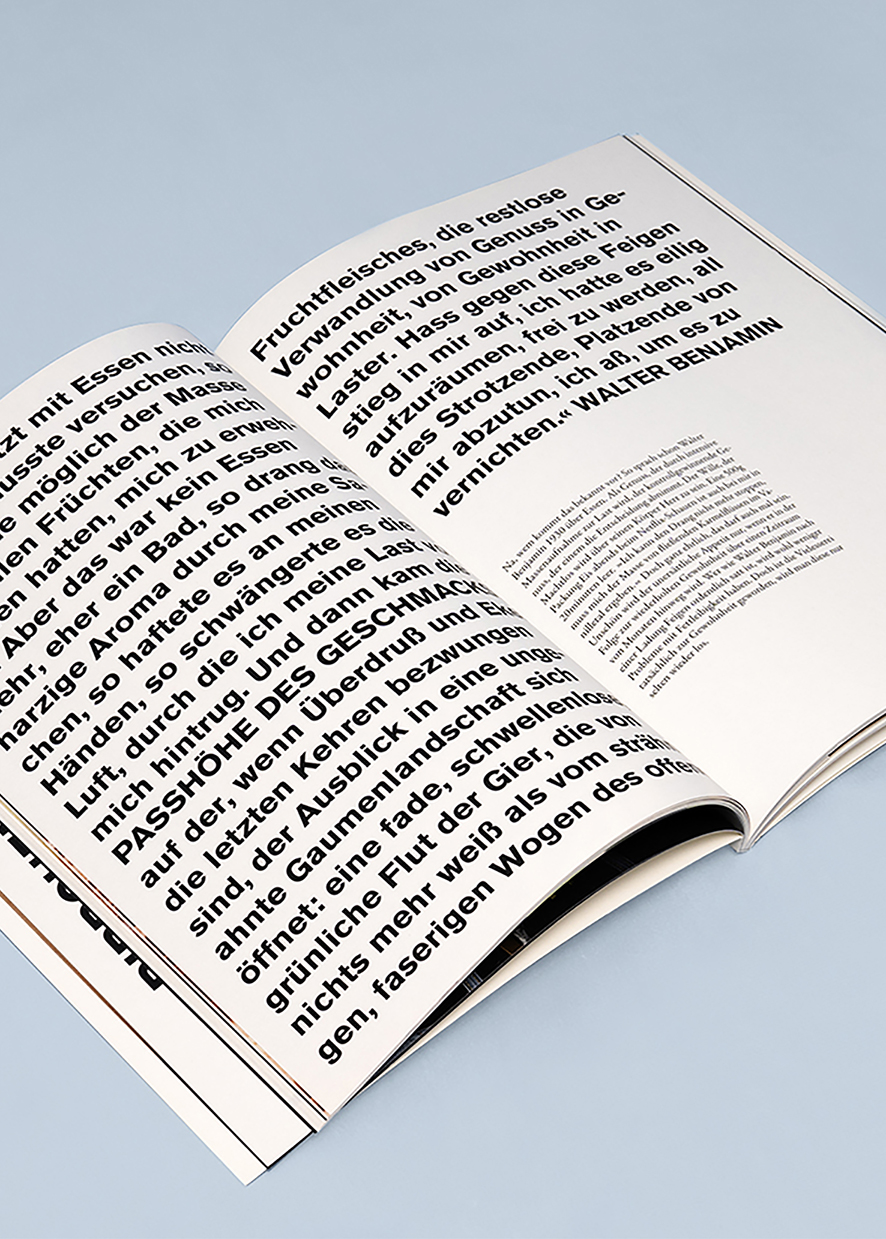 This magazine is about eating behavior disorders and similar diseases. Often, they are related to trauma, psychologic illnesses or even to unhealthy stereotypes in today's society.
research: 10% | writing: 10%
editorial: 40% | photogr.: 40%
I was very happy to design a logo and website for Claudia Lawong.
photogr.: 7% | editorial: 26%
coding: 67%
"Deconstruct destructive structures" wants to raise awareness about ethically unjustifiable economic structures in German cities.
coding: 9% | writing: 14%
editorial: 18% | research: 23%
photogr.: 36%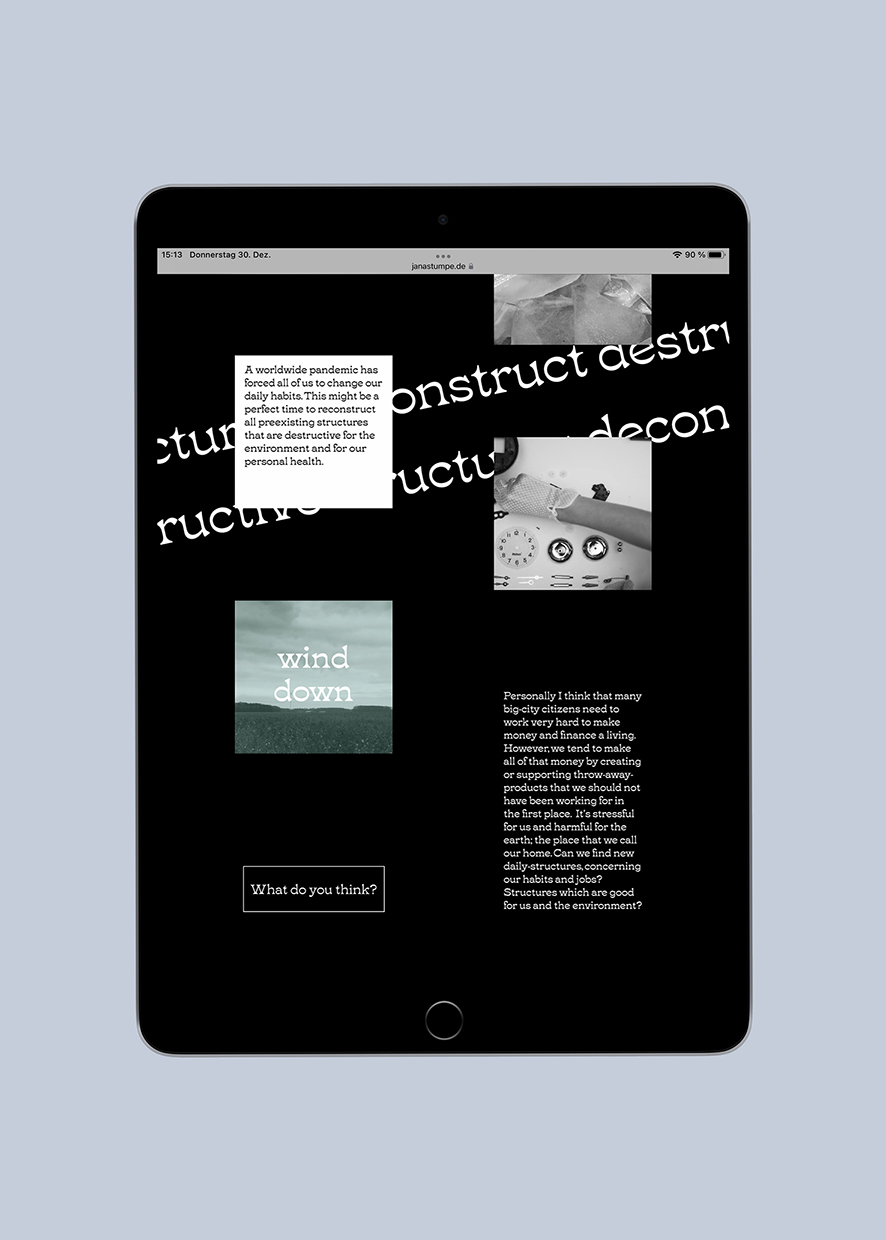 New projects are in progress. :-)
"Speaking Code" invites one to think of coding as an effortless conversational language that should be accessible to all.
course project
teacher: Eevie Rutanen
writing: 11% | editorial: 11%
research: 22% | coding: 56%